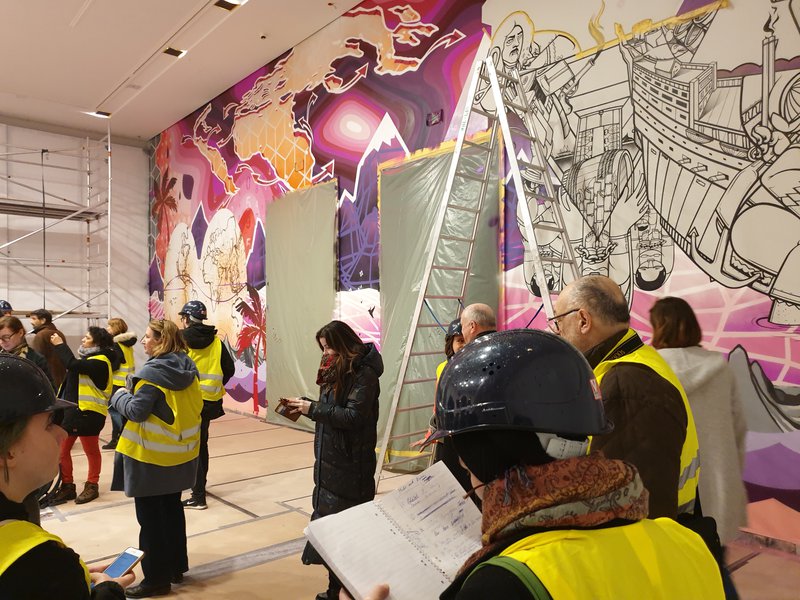 First look at the Press Conference in Berlin at the Humboldt Forum ( Humboldt Forum ) for my curation of the entry hall with HowNosm.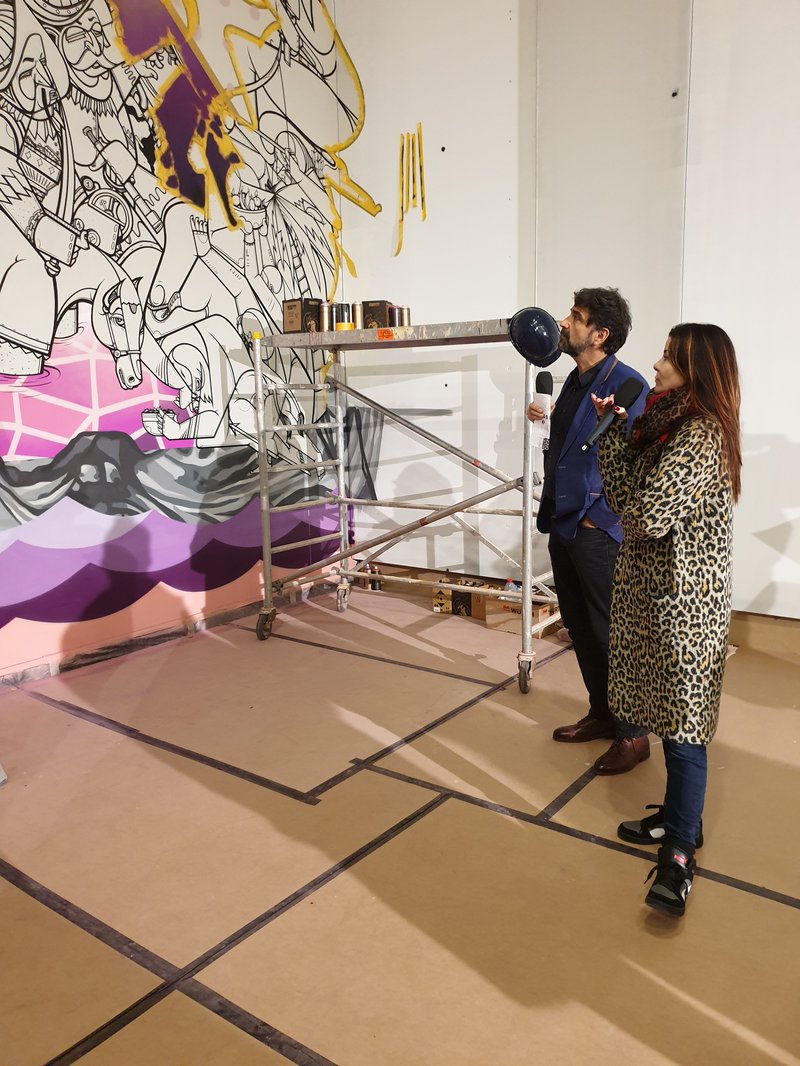 250 years of the history the Humboldt Brothers ( Link  ) and the world they saw and changed forever. 
Life , travel , discovery , colonialism, collecting , politics, revolution, naturalism and education are just a few of the topics we needs to cover for the curation of the 4 massive entry hall walls.
How to tell the history without judgment but true?
How to translate it to all  target  audiences ?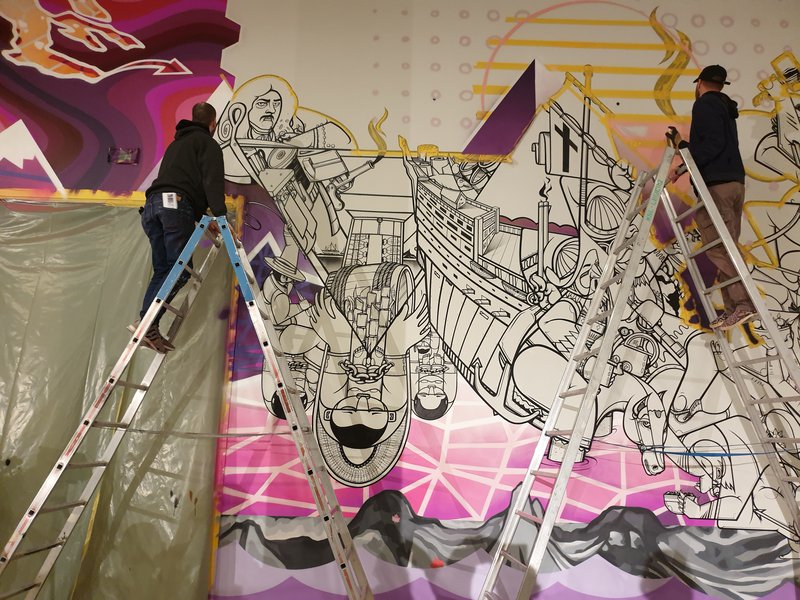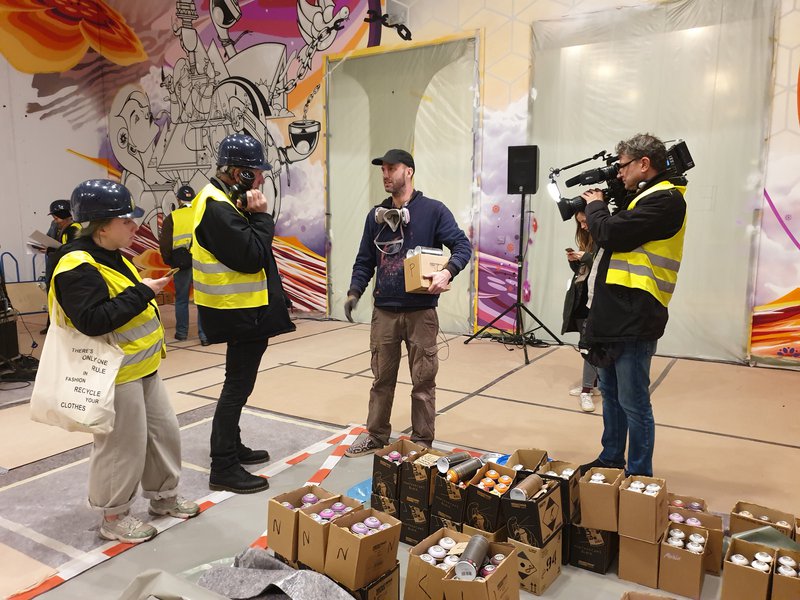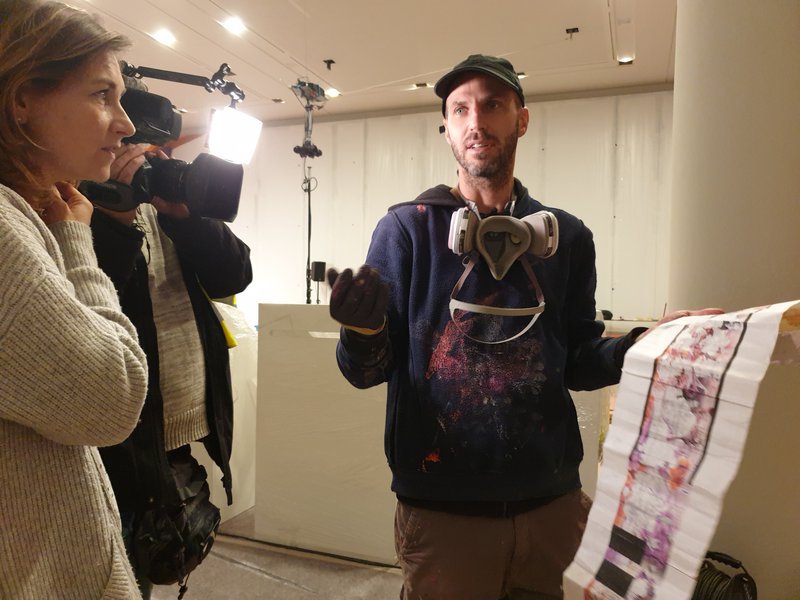 We had 1.5 years to prepare and bother 2 weeks to finish.
Stay tuned for the next update when David Mesguich and DotDotDot start working on installing their sculpture - installation about "Surveillance and the Dark Net" as part 2 of this massive project.
---
Photos by Peter Lorenz / @preh.streetart