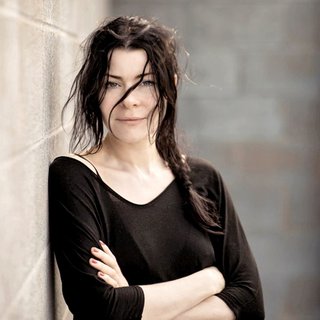 Yasha Young Projects

Curator / Content Creator
Phone: +49 172 3125500
Yasha Young is the founder,concept creator and executive creative director of URBAN NATION, Berlin's first museum of urban contemporary art and a unique artistic project on a global scale. Yasha Young created and founded the two internationally renowned exhibition and art projects Project M/ and ONE WALL as well as the progressive international artist residency program for urban contemporary artists Fresh A.I.R. – all these inventions continuously evolve in order to support young artists and curators on an international level.
Since 2001, Ms. Young is deeply involved in the international art scene as a curator, innovator, project developer, art carrier and high-profile collection manager. Her current work with URBAN NATION is the extension of her unique and global network of artists, collectors and entrepreneurs. Her role as owner of the Strychnin Gallery with locations in NYC, London and Berlin (from 2001 to 2013) helped Young building an outstanding network of artists: she curated more than 250 world-renowned exhibitions with Shepard Fairey, Swoon, Invader, Sotheby's UK, Omotesado Hills Tokyo, Saatchi UK, Lollapalooza Berlin, Museum of Contemporary Art Rome, and many more. In her role as co-founder and director of Blooom, a segment of Art.Fair Cologne (now Art Duesseldorf), she developed a special emerging artists award.
Yasha Young has gained recognition as a keynote speaker at worldwide events, such as Remix Summit in London and Perth, Art Of The Streets in London, Tech Open Air Berlin; TEDx etc. She is also responsible of curating the Urban Art and Avant-Garde segment of the upcoming exhibition at the Humboldt Forum Berlin which will open in 2019 and 2020. Another innovative curation will take place in the streets of Berlin in September 2019: the first UN Biennale. Additionally Miss Young is a highly thought after consultant for creative city planning and sustainably revitalizing environments for cities such as Berlin, Rotterdam and New York.
Her visionary work focuses on developing, promoting, collecting and supporting urban contemporary art in all its facets worldwide and the development of the "living museum" with respect to her theory of the #humanfactor: a concept to promote integrative and educational art as well as participant-oriented programming for international institutions and thus implement positive change for humanity and our future.